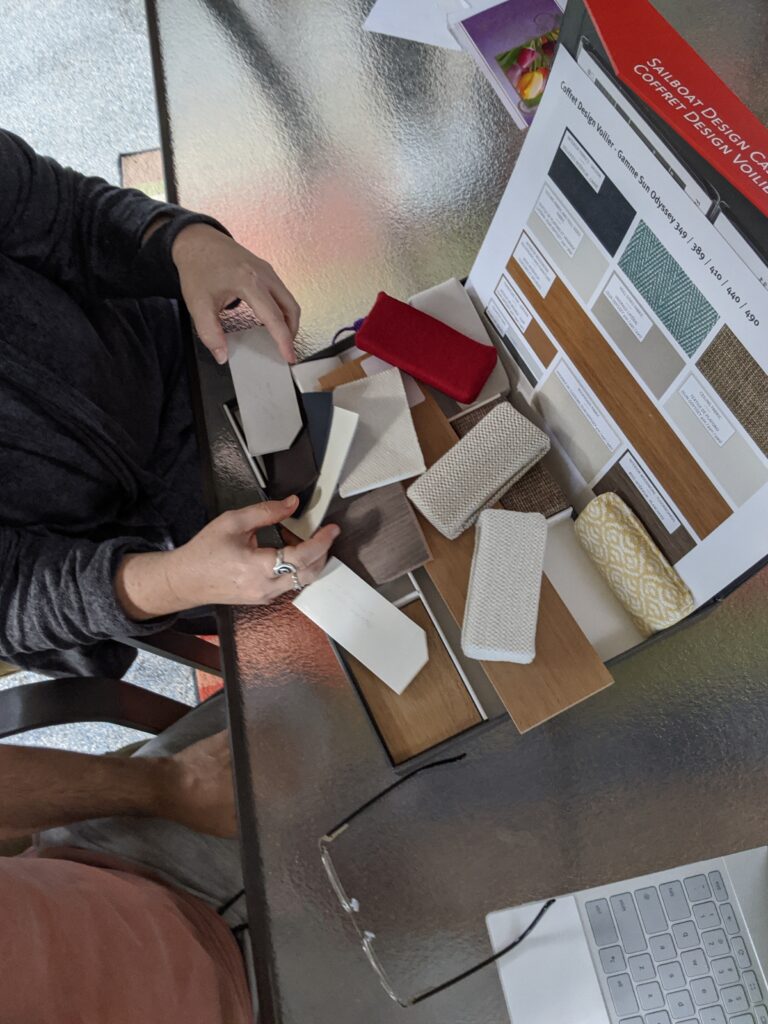 It turns out making swatch selections is hard, like really hard.
But, I know my talents and they don't include design. So, I provided support and feedback and let my wife Valerie make the choices. It is so hard for me to imagine what the boat might look like from such small samples. She had no problem with that and did great. I am confident the colors we landed on will look amazing.
The choices we made were:
Cabinets – teak
Floor – dark oak
Hull side – light grey
Counter – white
Cockpit cushions – carbon beige
Interior cushions – tropezian
One thing we decided for sure was that the palette we chose would require us to add splashes of color. Luckily we can order that later. Some things we talked about were simple such as adding a few throw pillows. But we also talked about a few wall art projects that might be interesting. Decorating could easily end up being a huge task, maybe as much as a three-bedroom apartment!